Latest News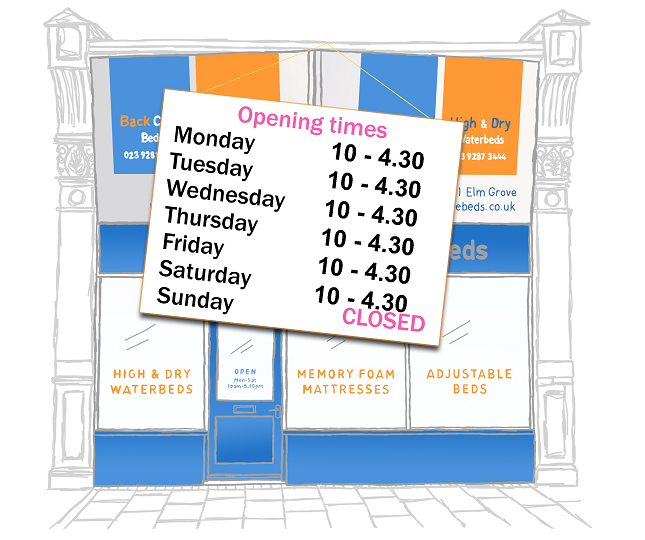 Latest News
Welcome to the launch of Back Care Beds new website. We hope you find this new website easier to navigate, clearer and with more detailed specific information on our complete range of adjustable beds and accessories. Buying through our website is now far easier and more secure with numerous payment options. We know the importance of making sure that you get exactly what you need and so you can be reassured that as specialist in this field we are easy to contact and able to give good genuine advice. Our contact page has phone numbers and email and if you wish to visit us we have a map and easy parking for our adjustable bed shop in Southsea, Portsmouth.
You will find that making a comparison of both price and quality we will always come out ahead of the competition. Prices are directly through our factory with no middle man. Although we are still in the process of completing our adjustable bed website you will be able to find information on single adjustable beds, twin adjustable beds, and accessories. We have detailed information about our adjustable bed mechanisms from standard '5 part mechanisms' to more specialised height adjustable beds for use when professional care providers are employed. Our range of adjustable bed mattresses are specifically designed to flex with electric adjustable beds. Each mattress now has its own printable page including full description, size options and prices.
Any constructive criticism would be greatly welcome. If you have any questions about adjustable beds then don't hesitate to get in touch.