Step 1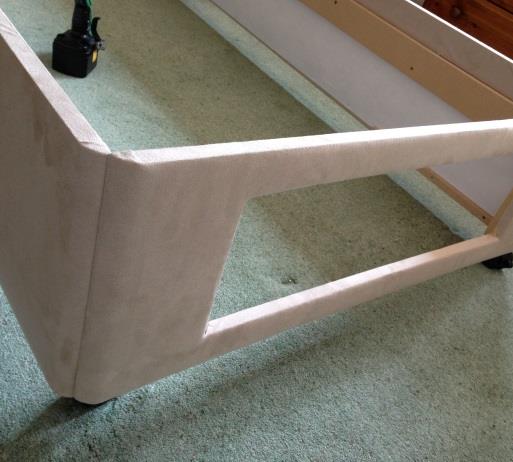 Assemble the base following the main bed installation guide.
Step 2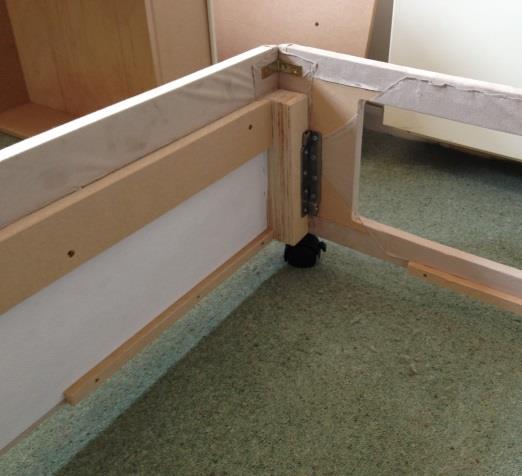 The two sides have a batten at the foot end for the Drawer to sit on.
Step 3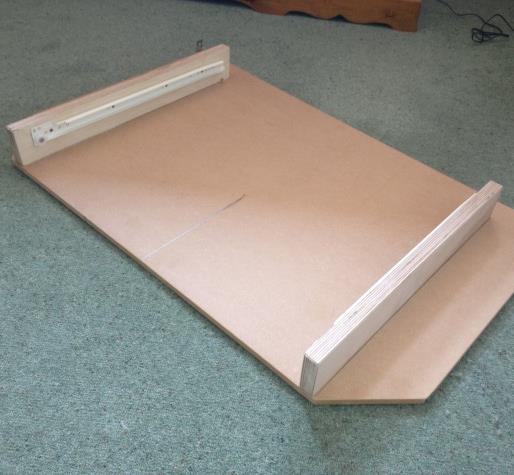 The Drawer carcass is pre-assembled with the drawer in it. Remove the drawer.
Step 4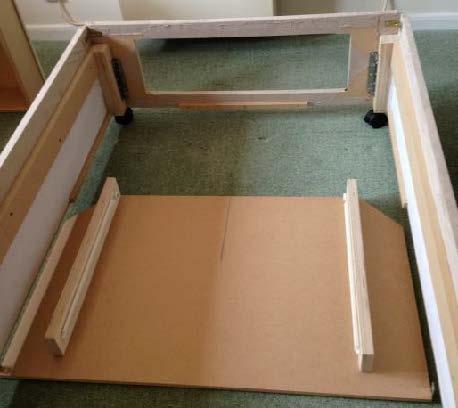 Place the drawer carcass on the floor inside the base, back from the battens with the angled corner cuts at the foot end.
Step 5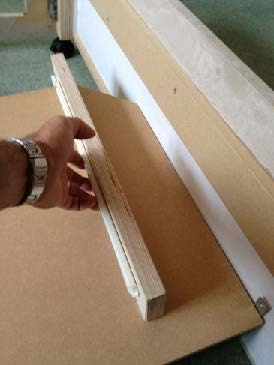 Lift one side of the carcass and then the other above the height of the battens
Step 6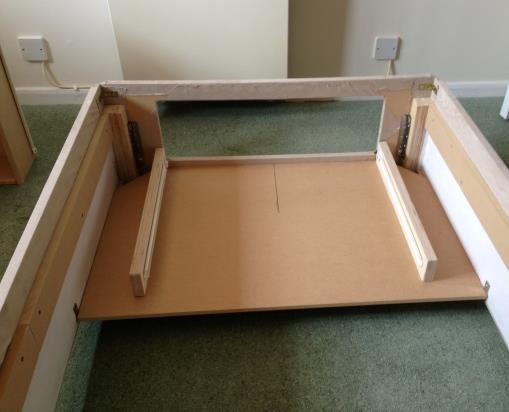 Push the carcass towards the drawer opening and down onto the three battens ensuring there is no gap between the carcass and the foot end panel.
Step 7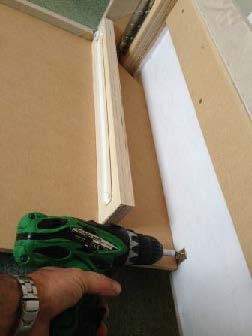 Secure the carcass using a 20mm screw through the brackets on each side.
Step 8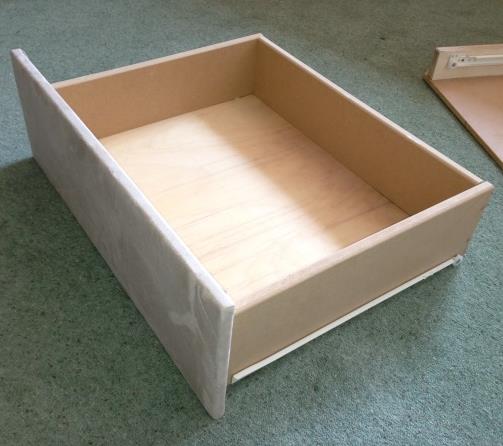 Insert the drawer by sitting the wheels of the drawer runners on the carcass runner then lift the drawer front and push back. To close.
Step 9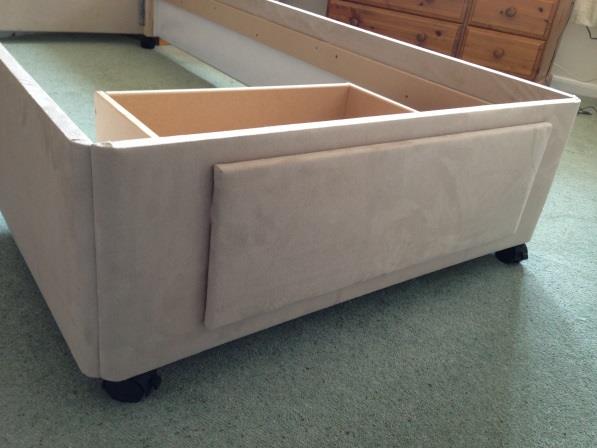 The drawers have a tidy finger pull at the bottom edge and the drawers self-close when pushed in.