How do I qualify for VAT exemption in the UK?
The products listed on our website do not show VAT because they have been classified as zero-rated for VAT because they are intended to help those with a chronic illness or disability. The VAT can be waived regardless of whether you are purchasing the item for yourself or a loved one.
VAT is removed when you buy, saving you the trouble of requesting a refund from the government.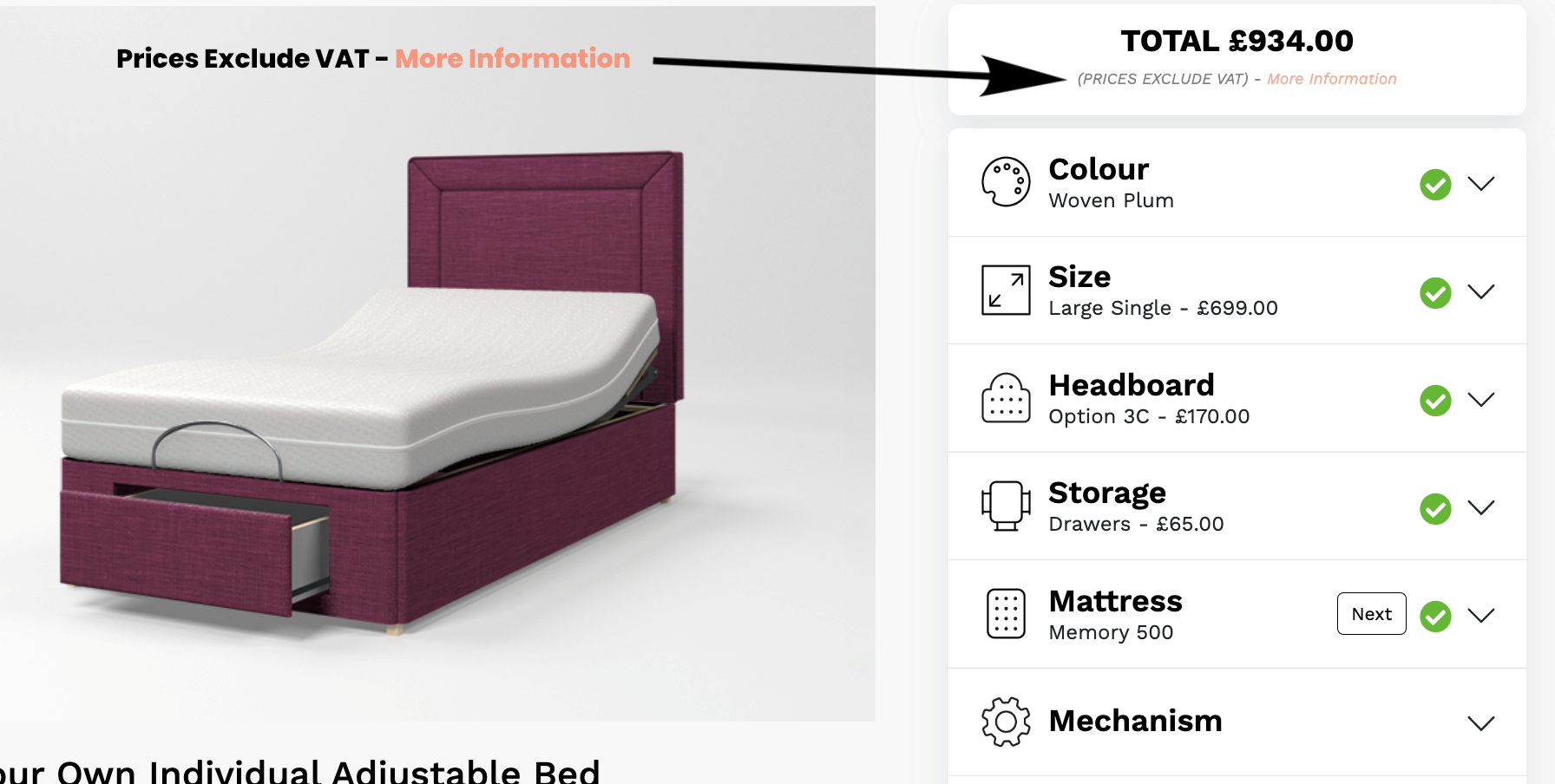 How do I get VAT relief off an adjustable bed?
Once we receive an order either through our website, over the phone or any selling platform, we will send your receipt showing your payment excluding the VAT. The receipt will also show the amount you would pay if you were not exempt from the VAT.
We will also send an additional VAT Exemption questionnaire via email. This is easy to complete and can be filled in by the person that has the qualifying medical condition, or you can complete it on behalf of the person that does qualify.
How do I reclaim VAT for adjustable beds?
There is no need to reclaim the VAT on adjustable beds. We don't charge you the VAT so long as you have a long-term medical condition that will be helped by an adjustable bed, we only need you to complete a simple VAT declaration which we send out once we have received an order.
The declaration is electronic, so you do not need to print it. It is signed automatically, and we keep this on record to show why we did not charge you VAT.
A list of qualifying medical conditions can be found Here however, this is not a complete list with many more conditions that would also qualify. Contact us if you would like to discuss this.
Is VAT exemption for adjustable beds the same as VAT relief?
It is, some websites state that they offer VAT relief on adjustable beds, other state 'VAT exemption on adjustable beds' It is exactly the same thing.
Do I qualify for VAT exemption for an adjustable bed if I am over 60?
Companies are paying content writers who do not know the product to promote their websites. Unfortunately, this means there is a lot of misleading information on the internet. I just read a website claiming 'people over the age of 60' can claim full VAT relief. This is incorrect unless you have a qualifying medical condition. It may be worth visiting the government website for advice.
---