The way VAT relief for adjustable beds in Ireland works is different to in the UK. This is because our sales to Ireland are exports. For this reason you will pay the VAT when your adjustable bed clears customs which you can them claim back from the 'Irish Tax and Customs' if you have a qualifying medical condition.
We won't charge you the VAT so the price you see is the price you will pay us. The VAT is paid on customs clearance.
Our website shows 'Price Excludes VAT'
Work your way through our website. Select 'Individual' or 'Twin adjustable beds' and you will notice that as you build the bed to suit your requirements, the price will be displayed excluding VAT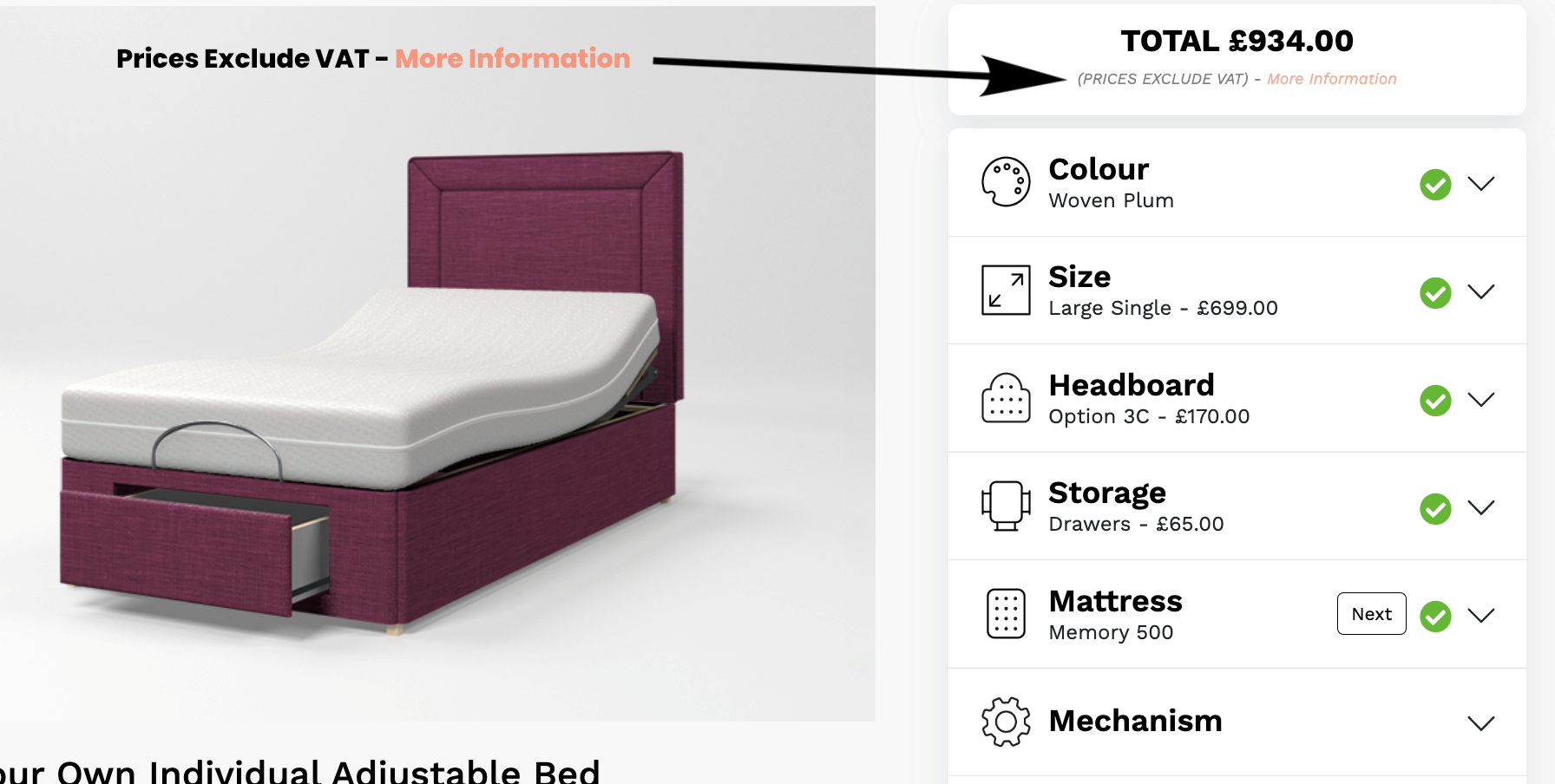 Claim form for VAT relief for adjustable beds in Ireland.
Once you have purchased an adjustable bed excluding the VAT, we will send your receipt.
First, download the form from the Irish Tax and Customs Website.
https://www.revenue.ie/en/vat/documents/form-vat61a.pdf
Attach medical evidence of your disability, as well as the original invoice, to the claim form.
---